Horses for Coaching Sessions
Our horses for coaching sessions are well schooled and educated and we have horses to suit every level from the absolute beginner to those looking to refine their skills working towards specific equestrian education goals. Here is a selection of some of our most popular horses and ponies.
Clover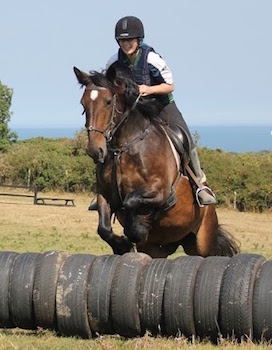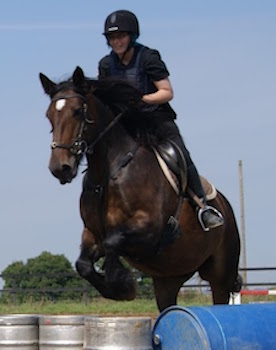 Clover is one of our superstar cobs, there is nothing she cannot do; cross country, show jumping and dressage. She is an amazing judge of riders, looking after beginners and novices while challanging more advanced riders. And she holds an especially important place in Brendan and Michelle's heart, a mega charactar!
Tonto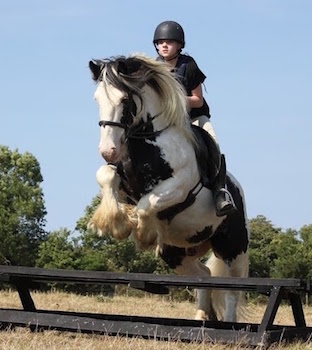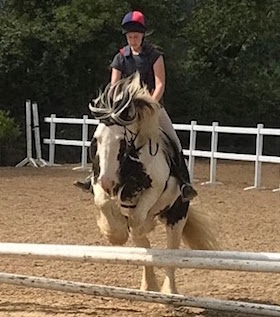 Tonto is another supercob, his forte lies in cross country but he also show jumps and does dressage. He is a fantastic confidence giver over fences and is gentleman for novice riders.
Dobbins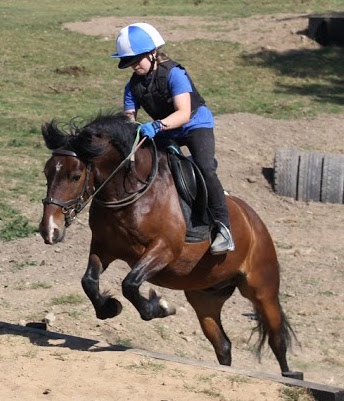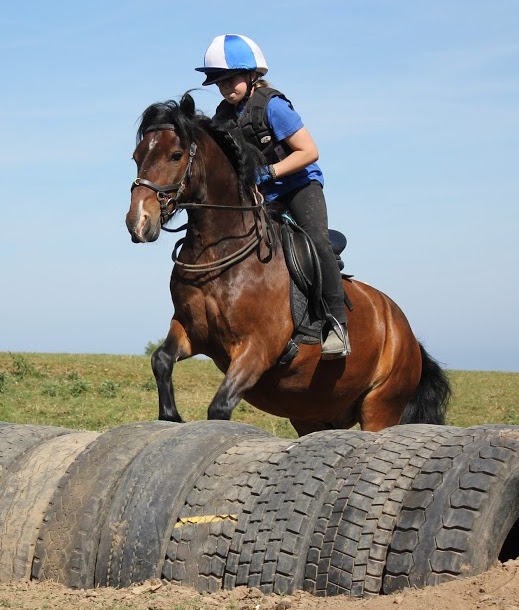 Dobbins is a power packet pony. Super talented in the jumping department and very quick witted. Brendan says his only problem is that he is too small for him to ride!!
Ringo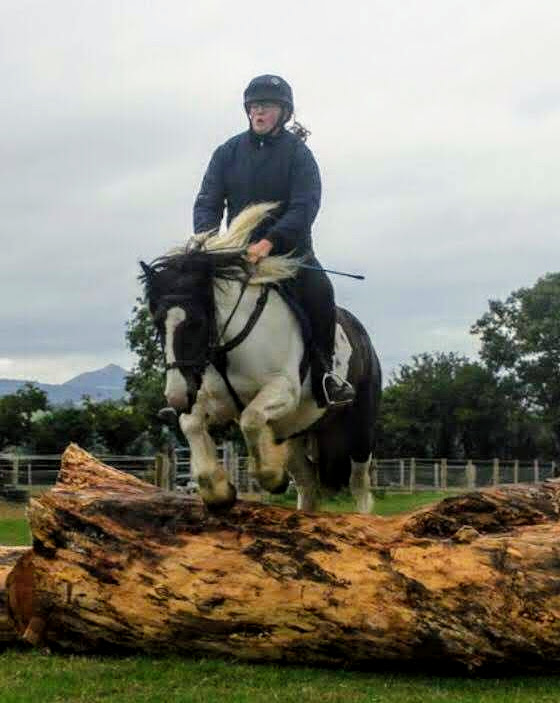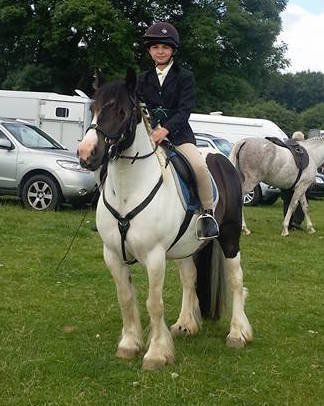 Ringo is a sensible but cheeky chappy! On loan from one of our helpers who has moved onto a more performace horse. A critical addition to our equine team.
Samwise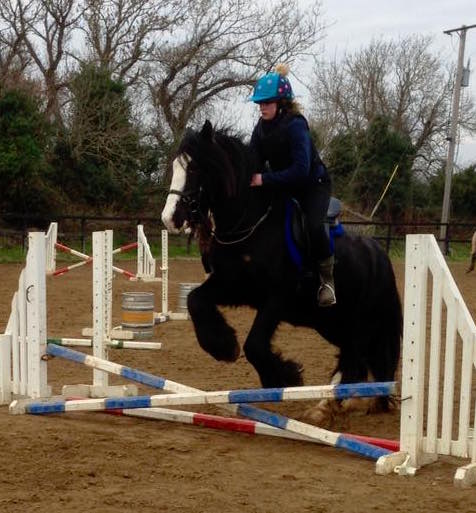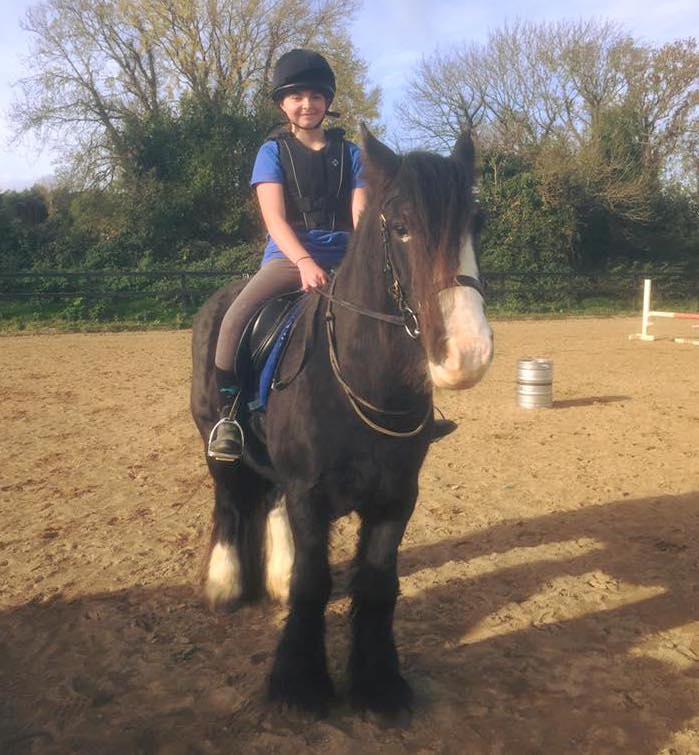 Samwise is one of our Brambly Hedge Farm "home-trained" horses we have brought him on from an unhandled rescue to one of the most key members of our equine team.
Ria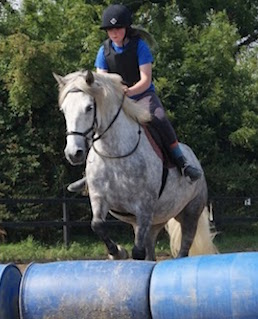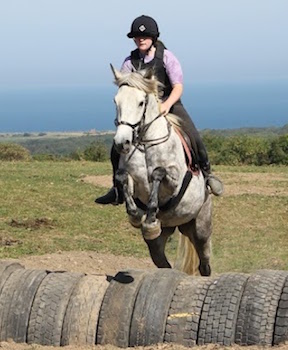 Ria is a livery the owner kindly allows us to use for advaced clients. She was broken and trained here at Brambly Hedge Farm and has an excellent talent show jumping. She is a purebred Connemara and epitomises the breed with a sensible attitude and fantastic performace.
Breeding Stock
Our breeding and young stock have their foundations in traditional Irish performace breeding stock. Our breeding program focuses on breeding top class performace horses for show jumping and eventing. We have both brood mares and up and coming young stock. If you are intrested in any of our performace horses please contact us.
Brood Mares
BHFS Jo's Dot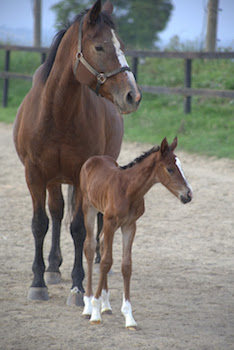 Dot is one of our foundation brood mares and the epitomie of the "Traditional Irish Horse" she is quick both on her feet and her temperment something she has passed onto her tenacious daugher "Dilly". Dot is by "Coevers Diamond Boy (ISH)" and is currently in foal to Pointilliste (TB) and last years foal "Dilly" is also by "Pointilliste (TB)"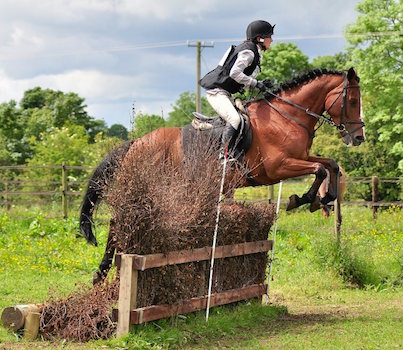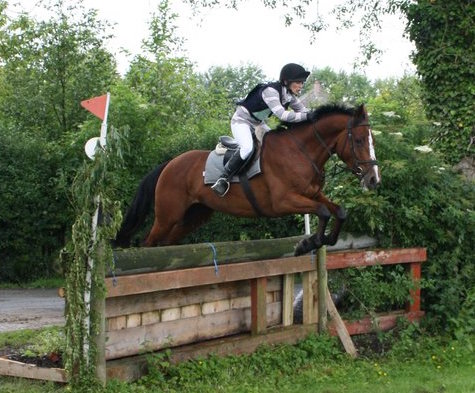 BHFS Brambly Hedge Catkin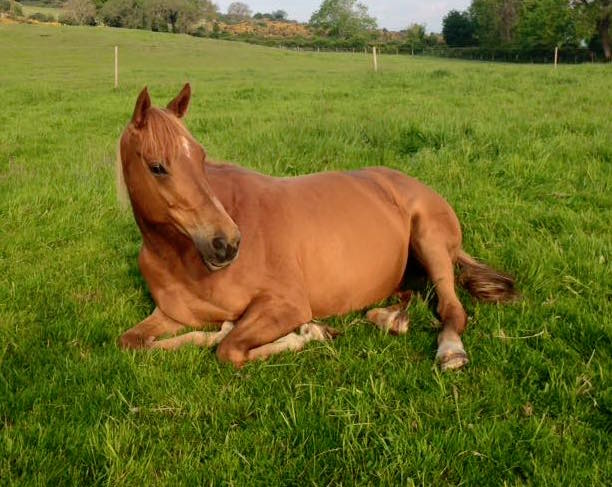 Catkin is a full thoroughbred by the Stallion Bienamado (TB) and her Damsire is Kings Ride (TB). She totally bucks the cliche about chestnut mares. Catkin is the most calm and easy to handle chestnut mare with exceptional movement. This year she is a maiden mare and is also in foal to "Pointilliste (TB)"" this year.
BHFS Tullaroe Sweetness (Belladonna)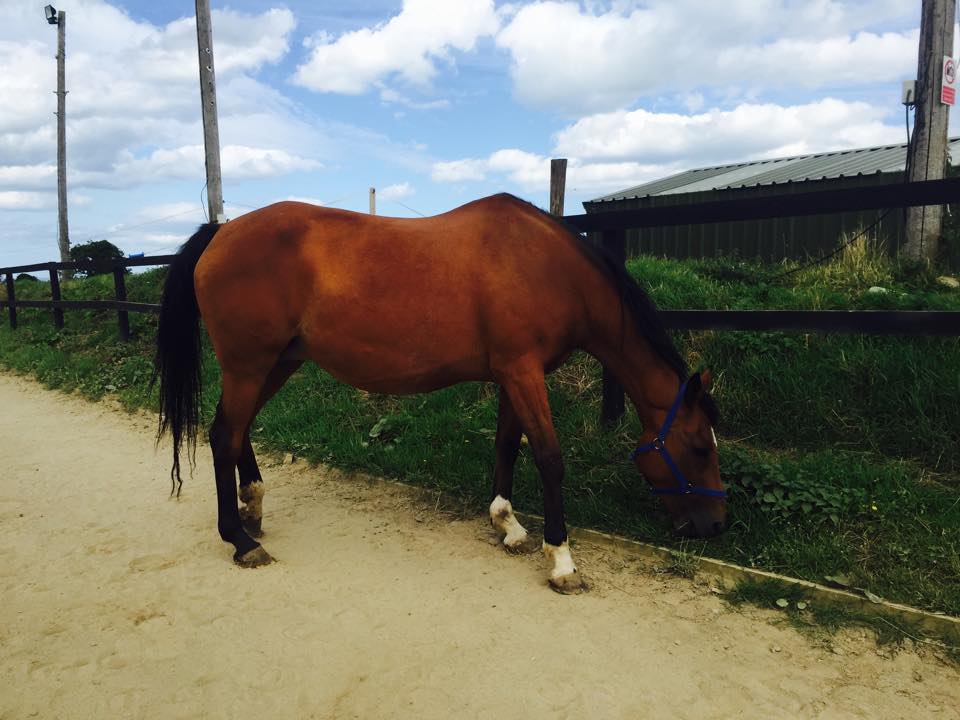 Belladonna came to us with "Bru" her, foal at foot and is now on a break from being a broodmare and is now being brought back into work. Belladonna is by "Moon Ballet (TB)"" out of a "Coevers Diamond Boy (ISH)" mare. She has competed 1.30m prior to becoming a broodmare.